A complete line of 22mm and 30mm pilot devices, Cam switches from 10A to 63A

DIGITAL TIME SWITCHES - Daily, Weekly, Annual Functions, Astonomical Function, 4 button programming, Data key programming
ANALOG TIME SWITCHES - Daily & Weekly Functions, 1 module and 3 module widths, hour counters
---
Hazardous DutyTM ATEX and IECex motors to an array of applications in the oil and gas, marine, and mining industries. Flameproof, Mine & Non-Sparking, brakes optional.
---
HVACR motors, Pool & SPA motors, Commercial & Industrial motors
---
Industrial cooling products - filter fans, air conditioners, heat exchangers Air to Air & Water to Air
---

Infrared (IR) Windows for a "closed panel" inspection process. Complies with NFPA 70E, OSHA, CSA Z462 and other regulatory mandates to protect workers from exposure to energized electrical conductors over 50V.
---
Hazardous Class 1 Div 1 or 2 area purge and pressurization products, X, Y & Z purge systems, for enclosures, motors and room pressurization.
---

NEMA 4, 4X, 6, 6P, 12 & 13 Polycarbonate (Plastic) Enclosures, Fiberglass and Aluminum enclosures. Hinged cover, screw cover, dead fronts, opaque and clear covers, custom enclosures available!
---
AG Motors, 1PH & 3PH farm duty, AC/DC Gearmotors, Washguard motors to meet demanding processing, chemical & food & beverage plants
---
LV Variable Frequency Drives up to 700HP, Contactors 7A—2100A, Overloads, Manual Motor Starters, LV UL1066 Air Circuit Breakers, UL 489 Molded Case Breakers and UL1077/UL489 Miniature Circuit Breakers, MV Vacuum breakers
---
630A to 6000A Aluminum & Copper busduct, Tin Plated standard, Silver plated optional, IP54 Std. with IP65 as an option.
---

Extensive product line of AC& DC electric motors. Integral and fractional, general service, VFD Rated, HVAC, Pump Motors and Class 1 Div. 2 hazardous location. PMAC & PMDC Motors. Micro MAX™, Black MAX®, Blue MAX®, SyMax™
---

Low Voltage Softstarters 200-600V 18-1250A, Medium Voltage Sofstarters 2.3kV—15kV, Motor Protection Relays, Motor RTD and Relay devices, CT's, VT's and PT's—Low & Medium Voltage.
---

Passive Harmonic Filter, Line/Load reactors, DV/DT Motor Protection Filter, Sine Wave Motor Protection Filter, DC Link Chokes and RFI/EMI filters.
---
MetalClad switchgear (Arc Resistant & Non-Arc) 5kV to 38kV up to 4000A, Slim Vac the smallest in the industry! Paralleling gear, customized applications, retrofits/retrofills, FAST lead times! Low Voltage UL-891 Switchboards up to 6,000A, UL-1558 Switchgear up to 10,000A, up to 100kaic, use any major mfg's breaker (ABB, GE, Siemens, Eaton, LSIS)
---
Electrical enclosures UL Type 1, 12, 3R, 4, and 304 / 316 4X Stainless steel enclosures - standard and custom sizes available, any size, any color!
---
Load Break Switches - Non Fused, Fused disconnect switches, Manual transfer switches, Multifunction Power Meters, Load Break Switches for Photovoltaic Applications. 1Ph (350 & 750VA) & (1kVA to 2.2kVA) UPS Systems
---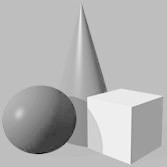 Surge Protective Devices, 1 phase & 3 phase from 120V to 7.2kV, Industrial, Data & Telecom, Smart grid and custom units -- 25 YEAR WARRANTY!
---
MV Motors 2.3kV to 13.8kV up to 25,000HP, MV drives 2.3kV to 11kV up to 10,000HP, OUTDOOR RATED 4.16kV Drive.
---

Human Machine Interfaces's (HMI's) from various sizes and configurations. 4.3, 7, 10, 9.7, 12 & 15" versions.
---

Wöhner offers fascinating and trendsetting solutions for the safe use of electrical energy. Discover our components for panel mounting and busbar assembly for international safety systems.
---
TTL-TRANSFORMER TECHNOLOGIES LTD. Current Transformers: ANSI and Non-ANSI Rated, LV Potential Transformers, MV Voltage Transformers, 7.2kV and 12kV Vacuum Contactors, RX and RTD Motor Protection Relays